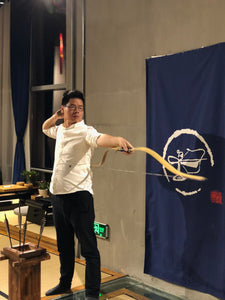 Love Archery , enjoy life !
First time when i touch a true bow is in the year of 2010 , it is a traditional fiberglass bow , i practice shooting with it and wood arrows , and then i fall in love with archery .
 I have tried traditional bow , recurved bow , compand bow etc from 2010 , and i spent all my free time to collect archery information , and then i find i like traditional bow more and more , with mongolian release i can feel the body is free , although it is hard than compound bow but you can get funny very easy with traditional bow . With respects to our ancestors and passions with traditional bow , we decided to study and manufacture archery , arrows and archery accessories , not only for business but also for love .
Love archery , enjoy life !
---